What is February to you? The shortest month, the month of love, half term dread…
Whatever it means to you, we have our top tips on what's going on in London this February.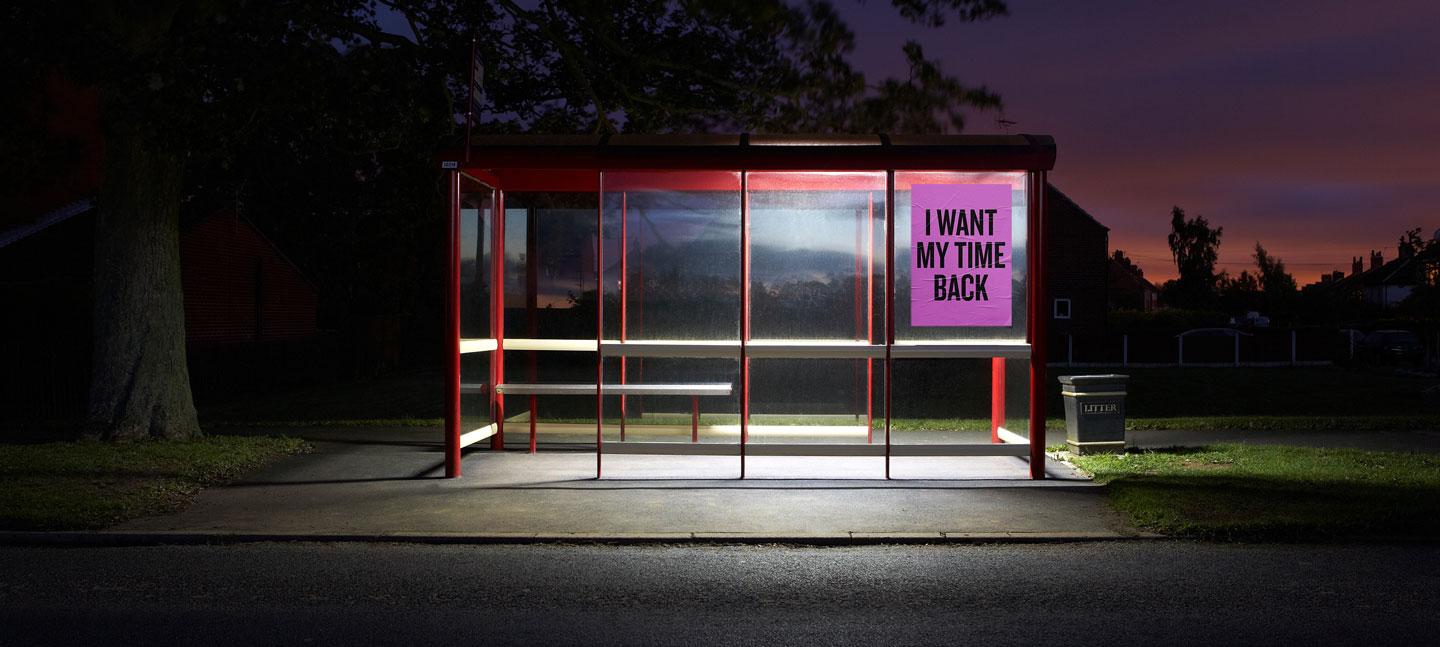 An essential exhibition for today, exploring the non-stop nature of modern life.
Many of us feel we're working more intensively, juggling too many things, blurring our public and private lives, pushing the limits of our natural rhythms of sleep and waking.
24/7 takes visitors on a multi-sensory journey from the cold light of the moon to the fading warmth of sunset through five themed zones and contains over 50 multi-disciplinary works that will provoke and entertain.
---
We are pleased to announce the new winter light trail event for 2020 at Chiswick House and Gardens, Lightopia.
Explore our 18th century heritage estate after dark with Lightopia, a magical light trail suitable for the whole family!
Lightopia aims to transport the audience into a different world of expression with an impressive collection of handmade Chinese lanterns, extraordinary projection mapping and interactive pieces. At the end of the trail there is a selection of street food available, a Chinese artisan market, acrobat displays and funfair rides to enjoy!
The event will run Wednesday – Sunday between the 22nd January and the 1st March. Entry from 17:00 – 21:00.
---
In February 2020, Kew Gardens' 25th annual orchid festival will celebrate the incredible wildlife and vibrant culture of Indonesia – an archipelago of more than 17,504 islands, including Java, Borneo, Sulawesi, Papua and Bali. Indonesia's landscape is as diverse as the flora and fauna that inhabit it, from tropical rainforests to spectacular volcanos.
Stepping into the Princess of Wales Conservatory, visitors will find themselves transported to an entrancing paradise evoking some of the sights, smells and sounds of Indonesia. To capture a glimpse of the wonders of this vast region, the orchid festival at Kew Gardens will be an immersive journey through the different zones of the glasshouse, where visitors will find spectacularly beautiful orchid displays which each represent an aspect of Indonesian wildlife and culture.
As they explore the festival, visitors will encounter life-sized animals decorated with hundreds of tropical flowers, in celebration of Indonesia's rich diversity of fauna. Bright orange orangutans, a crouching tiger and a rhinoceros are just some of the creatures that will star in the show. An erupting volcano created from orchids will form a dramatic central pond display; Indonesia has over 100 active volcanos. Elsewhere, an archway made up of hundreds of carnivorous pitcher plants will delight and intrigue visitors in equal measure.
During the festival there will also be an exciting programme of specially curated evening events. Orchids: After Hours will feature live gamelan music and traditional dancers, as well as talks on the creation of the festival, and an interactive look at how Royal Botanic Gardens, Kew is fighting the extinction crisis. What's more, renowned author and chef Petty Elliott will be giving live cooking demos, introducing guests to the food and culture of her Indonesian heritage.
---

Southbank Centre presents the 19th Imagine Children's Festival in February 2020, featuring Michael Rosen, Dermot O'Leary, Cressida Cowell and Konnie Huq.
Feed and interact with dinosaurs, celebrate the Harry Potter books and go on adventures with Pippi Longstocking.
The largest festival of its kind in the UK, Imagine Children's Festival is dedicated to families experiencing and enjoying all kinds of art and culture together.
Get ready for 12 days of the best international performance, music, literature, comedy, creativity, parties, participation and free fun for children aged 0 – 11 and their grown-ups.
---

Vets in Action is back at ZSL London Zoo! Budding young vets can put their animal care skills to the test and experience first-hand what it takes to be a vet at the Zoo.
This February half-term, from Saturday 15 February to Sunday 23 February, kids will be placed in the heart of the action in our fun role-playing vet experience. After reporting for duty at the specially created Animal hospital reception, junior vets will pop on their white coats and join the team in the Zoo's hands-on vet clinics.
Children will help examine, x-ray and carry out treatments on toys, from microchipping meerkats to removing plastic from the tummy of a sea turtle – experiencing first-hand the huge variety of work carried out by the Zoo's vets, vet nurses and zookeepers.
After the stethoscopes come off, a packed schedule of demonstrations and activities throughout the week will take families further inside the exciting world of the Zoo: explaining everything the ZSL team does to keep its 18,000 residents in tip-top condition.
---

Join our family programme and special events for children at Leighton House Museum, a unique and opulent Victorian palace of art.
Children £3 | FREE for accompanying parents or guardians
Suitable for children aged 6- 11 years old
Please note that session are NOT drop-in and parents / guardians should remain in the Museum during the course of the workshop. Please arrive on time
For bookings enquiries please email museums@rbkc.gov.uk or call +44 (0) 20 7471 9153
---
Dive into the design process behind this colourful CBeebies animated series through a friendly and accessible display.
What is the design story behind Hey Duggee? Who are the people behind the successful animated series? Look into Duggee's world from the first sketches, of what was initially titled 'Chop Chop!', to the final design and brand.
Explore the eye-catching graphics, bright colours, composition and typography. Discover how characters are made to be easily distinguishable and adaptable to different narratives and what makes each episode interesting and appealing to all its audiences.
The display also delves into the studio's production process and key elements such as the famous badges. See episodes, clips and capture exciting photo moments.
---
Dates: Saturday 15 to Sunday 23 February
Location: Covent Garden Museum
Tickets: Free with museum admission
Start your first Museum Mission in February and discover more about London's favourite signs and symbols.
London's transport system is one of the most recognisable in the world. Your mission is to find out why signs and symbols are so important to London.
Visit the Museum during half term and pick up a Museum Mission from the Family Desk. Explore the Museum and look out for the activities you and your family can take part in: discover our collection with object handling, take part in games and role play, colouring in and even some dressing up!
Plus, join us for familiar party games throughout the day in the Transportorium.
All activities suitable for families with children 3-12 – but everyone is welcome!.
---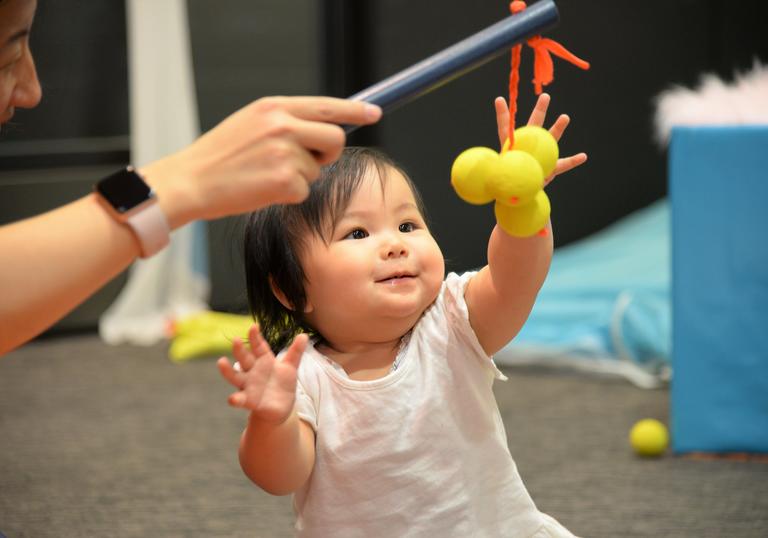 Discover, touch, play and learn in our new Squish Space.
We are delighted to announce that we are extending the Squish Space residency, bringing a new season of play to the space in June 2019 and continuing our work with Squish Space creators India Harvey & Lisa Marie Bengtsson until spring 2020.
In this new season of Squish Space, Lisa & India invite you to explore the possibility that play has no beginning or end, instead we are constantly engaged in the flow of interaction and exchange with children at play. Squish Space will be filled with items that help adults and children explore the communication of play together, as the season progresses we expect the space evolve with new activities exploring interaction, collaboration and the urgency of play.
---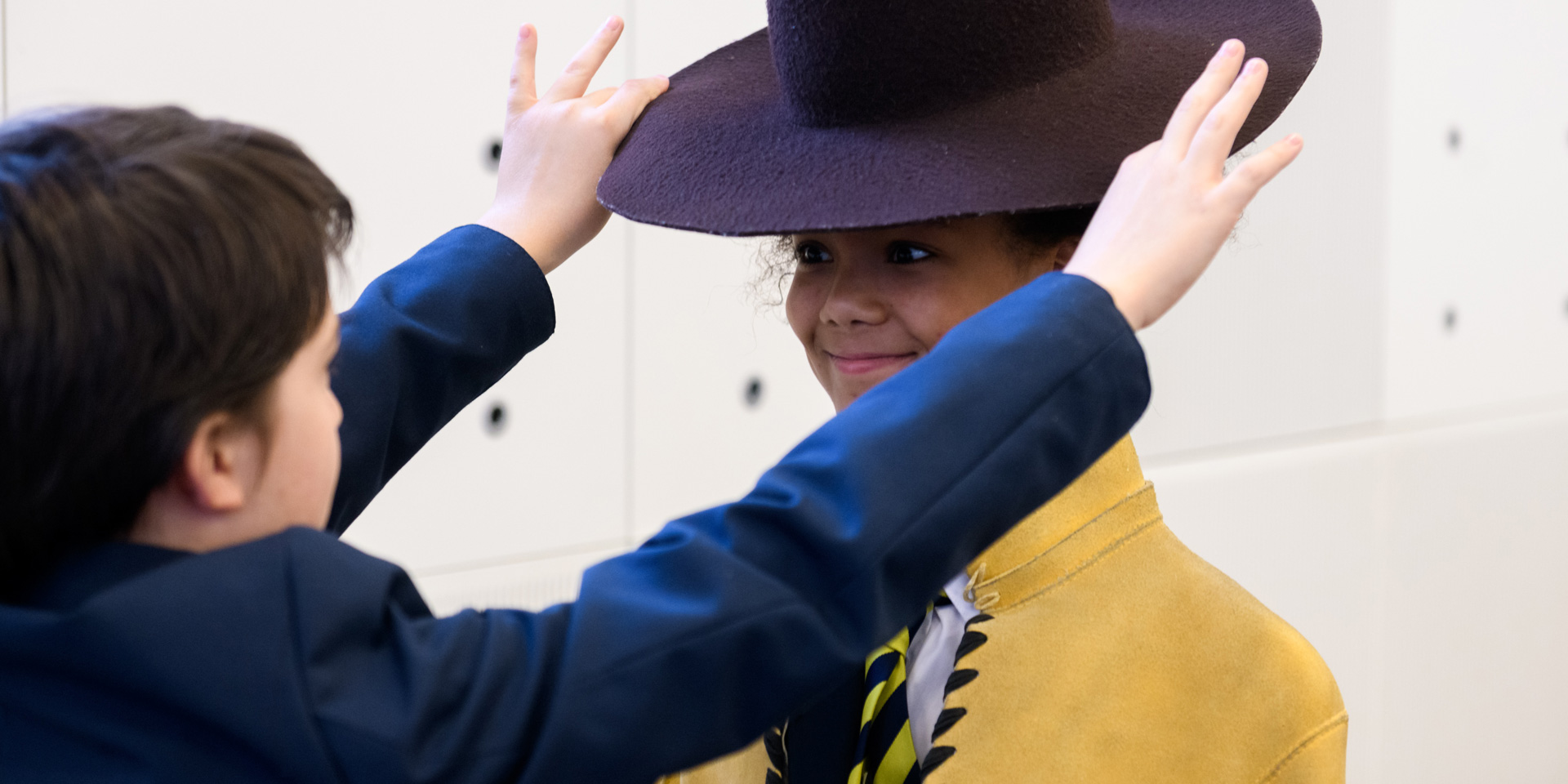 15th February – Explore Army headgear in this tactile event for children who are visually impaired, partially sighted or blind.
This event is recommended for children aged 5 to 12 who are visually impaired, blind or partially sighted, along with their parents, carers and siblings.
My hat, your hat
Join storyteller Giles Abbott to hear all about what happened when two armies met.
Head on
Get your fingers on real helmets from our handling collection, then use different materials to make and test your own. Can you build a helmet that would protect a soldier?